Campsite in Fillievres in the Pas de Calais (62) in the Nord Pas de Calais region
Fillievres is a charming village of just 530 inhabitants. There you will find a range of shops and amenities close by: Baker's/Food store, Butcher's/Caterer's. Café/Bar, Bar/Tobacconist's/Lottery outlet/fishing tackle, Men's hairdresser's, Garden centre, as well as a Doctor's surgery, Nurse, Chemist's, Bank and Post Office. To discover: Walking and mountain bike trails, gardens, Museums, Craft workshops, local produce.
Camping des 3 Tilleuls
28, rue de Frévent
62 770 Fillièvres
Pas de Calais – Nord pas de Calais
Tel. 03 21 47 94 15    06 32 59 64 82
Email : contact@camping3tilleuls.com
Close to the campsite
115 km from Calais
12   km from Hesdin
55   km from Le Touquet Paris Plage
40   km from Berck sur Mer
50   km from Arras
90   km from Lille
57   km from Amiens
How to get to the campsite
By Ferries
Port of Calais
By train
Station in Boulogne sur Mer / Hesdin
Coming from Paris, arrival at Lille station/ Saint Pol sur Ternoise / Hesdin
By plane
Nearest airport: Lille – 90km
BE THE FIRST TO BOOK YOUR HOLIDAY
Book your camping holiday. ANCV holiday cheques accepted!
Wait no longer> BOOK NOW ONLINE AT OUR WEBSITE
Address
28 rue de Frévent - 62770 Fillièvres
Photo Gallery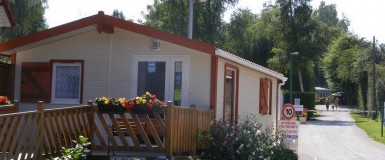 Camping des 3 Tilleuls
9.4 / 10
Average rate on 150 reviews
Quality/price ratio
9.2 / 10
See more...
See less...
Quality/price ratio

10 / 10
" Qualite de l'accueil, tenue du terrain, rapport qualite/prix, infrastructures enfants points tres positifs (See more...) "

" Qualite de l'accueil, tenue du terrain, rapport qualite/prix, infrastructures enfants points tres positifs (See less...) "

Quality/price ratio

9 / 10
la joie " Super camping où il fait super bon de vivre. On y vient avec plaisir, se reposer, retrouver des amis dans un cadre propre, respecté. Les propriétaires gèrent à la perfection ce camping . Je recom... (See more...) "

la joie " Super camping où il fait super bon de vivre. On y vient avec plaisir, se reposer, retrouver des amis dans un cadre propre, respecté. Les propriétaires gèrent à la perfection ce camping . Je recommande à 200% le camping Les Trois Tilleuls à Fillièvres (See less...) "
serjour tres agréable dans un endroit calme et verdoyant " Nous avions passé un agreable sejour au sein du camping des 3 tilleuls dans un carde verdoyant toute les instalations etaient recente et toute en securite camping a recomandé (See more...) "

serjour tres agréable dans un endroit calme et verdoyant " Nous avions passé un agreable sejour au sein du camping des 3 tilleuls dans un carde verdoyant toute les instalations etaient recente et toute en securite camping a recomandé (See less...) "